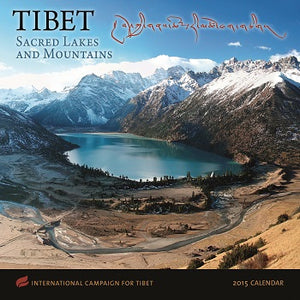 For centuries, Tibetans have looked upon their homeland as sacred, eliciting a special connection that is deep and strong. The breathtakingly beautiful landscape of crystal-blue lakes, high peaks, and pure earth has profoundly helped cultivate the spiritual lives of the Tibetan people for generations.
Pilgrimages to sacred places in Tibet are a cultural phenomenon with religious, social, political, and even ecological significance. Every Tibetan goes on a pilgrimage at some point in life, and in doing so becomes a Nekorwa ("one who goes around a sacred place.")
The International Campaign for Tibet's 2015 calendar aims to provide a glimpse of some of the myriad sacred and special sites for Tibetans. Your purchase of this calendar provides funds for ICT to further its work to promote the human rights and democratic freedoms for the people of Tibet.
 Cover photograph by Peter Hendricks