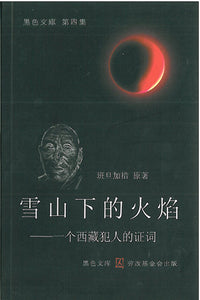 Story of a Tibetan Political Prisoner (in CHINESE)
The first Tibetan political prisoner autobiography in Chinese language. With a foreword by His Holiness the Dalai Lama. Imprisoned in his own country for 30 years, Tibetan monk Palden Gyatso shares his inspiring story of hardship, endurance and eventual triumph.
Published by The Laogai Research Foundation, 296 pgs, 2003.