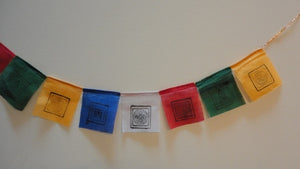 These flags are printed using woodblocks by former Tibetan political prisoners who have been exiled to India for speaking out in Tibet and China. The flags measure 3" square and the garland is 8' in length.
For more information please go to: http://www.guchusum.in/
Please note that our Prayerflags are NOT available for RESALE.