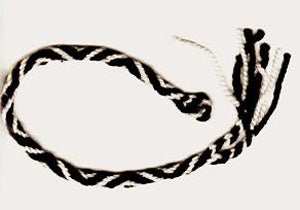 The design for the Freedom Bracelet was first created by Tibetan political prisoners who created the bracelets from whatever thread was available in the prisons.
Today, these bracelets are worn as an expression of endurance and defiance against Communist Chinese oppression.
Wear this yarn bracelet as a symbol of your solidarity with Tibetans.